Image from http://office.microsoft.com
How many of you kind readers of this little blog are parents?
Among the many responsibilities we have as parents, we all must educate our children (regardless of what form of formal education we chose).
Ever need ideas for developmentally-appropriate activities for your preschooler or toddler? I'm always on the hunt!
Here are ten sites I've found with ideas specifically for preschoolers/toddlers (or ideas that you can easily adapt to that age group:
1.

     
Simple Homeschool – Lots of great tips, ideas, and thoughts on homeschooling here. While this site has tips for all ages, there's quite a bit of useful stuff for younger kids. There's usually even more tips and great discussion in the comments, too!
2.

     
Totally Tots – LOTS of activity ideas here all geared towards the preschool-age group! I'm thankful I found this site. (I can't remember where I did!)
3.

     
PBS Parents – The parents' site from PBS television is loaded with resources and lesson plans. Many of the shows have activity directions on their specific sites (accessed from the scrollbar at the top). A lesson on sharing that was exemplified in a Clifford episode? It's there! A lesson on irreversible change through making apples into applesauce from Sid the Science kid? It's there!
4.

     
Heart of the Matter online – This site focuses on homeschooling. While not all posts are preschool-oriented, this post is one example of an article with ideas for preschoolers.
5.

     
Simple Kids – Another site from the Simple Media group. Simple Kids has lots of ideas and thoughts on raising kids of all ages, but several posts and activities are geared towards younger kids, like this post.
6.

     
Impress Your Kids – This site has several activity ideas (among other child-rearing topics), especially in the Bible teaching and crafts categories.
7.

     
Teach Preschool – I'm not sure if this site is faith-based or not, but there are some fantastic and developmentally-appropriate activities for preschoolers to strengthen skills in all areas. The woman who leads this site has a strong background  and training in early childhood education, too.
8.

     
The Pioneer Woman Homeschooling – This site is part of the popular Pioneer Woman. You'll find in-depth discussions on homeschooling all ages here, along with a few activities and product reviews.
10.

 
Check local organizations, too. Many libraries have activity ideas on their sites, as well as places like zoos or museums.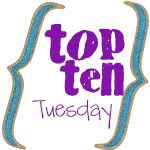 Questions for you:
Where do you search for learning activities for your toddler or preschooler? Have any sites you'd like to share?
Disclosure: I have no major affiliation with any of the above websites… I just think they're great resources!